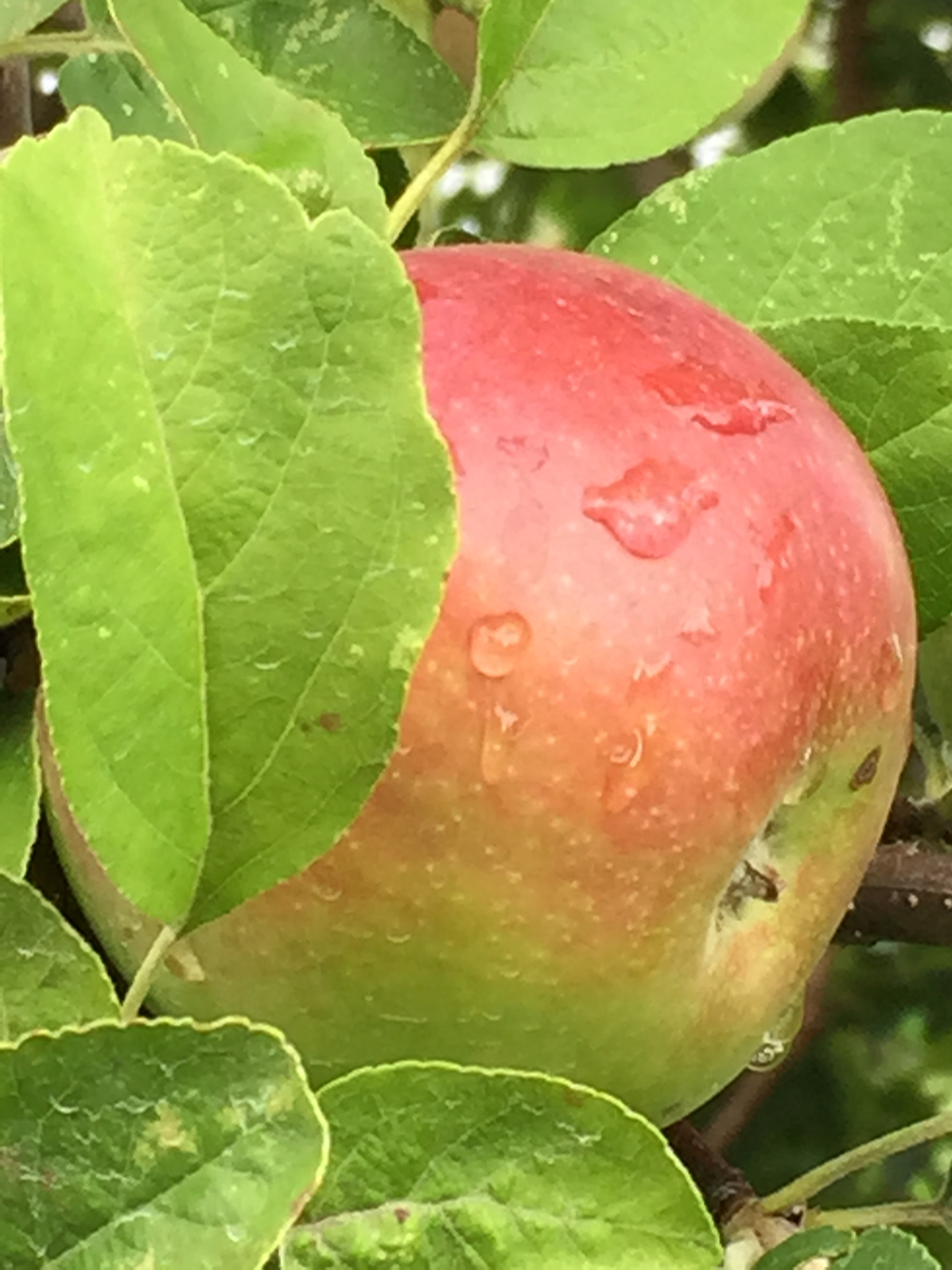 We plant a variety as you can see. Current plantings are not limited to the list below as we are always trying new crops as the weather permits. We also offer specials for large quantity canning and freezing projects.
May – June
Sugar snap peas, English peas, cabbage, bok choi, other Chinese cabbage, lettuces, onions, broccoli, carrots, strawberries
July – August
Green beans, yellow wax beans, tomatoes, sweet corn, squash, zucchini, cucumber, pickles, eggplant, apples, peaches, pears, blueberries
August – September
Green beans, apples, turnips, radishes, acorn squash, peppers, cabbage, winter squash, pumpkins, gourds, mums.
Apple shares include the following varieties and typical harvest start times.
Variety Harvest window Uses
Lodi Early July Sauce, Pies Tart
Summer Mac Mid August Cooking/Eating
Jonamac Late August Cooking/Eating
Buckeye Gala Early September Eating
HoneyCrisp Mid September Eating
Jonathan Mid September Cooking/Eating
Liberty Mid September Eating
Red Delicious Mid September Eating
Golden Delicious Mid September Eating/Cooking
Melrose Mid/Late September Eating/Cooking
Granny Smith October Eating/Cooking
Northern Spy October Eating/Cooking
Fugi September Eating
Winesap Mid September Eating/Cooking
Rome Beauty Early October Cooking* Apple Butter special